What if there was an alternative to traditional housing, one that catered to more flexible lifestyles while retaining must-have amenities and a community-focused atmosphere?
Whether it is through integrated residential services or thoughtful building programming, our goal at Rize is to create spaces that residents are proud to call their home, and where a sense of community, convenience, and vibrancy exist in harmony.
Co-living has been steadily growing in popularity over the years. Let's look at how co-living has evolved over the decades, and what the future of co-living might look like.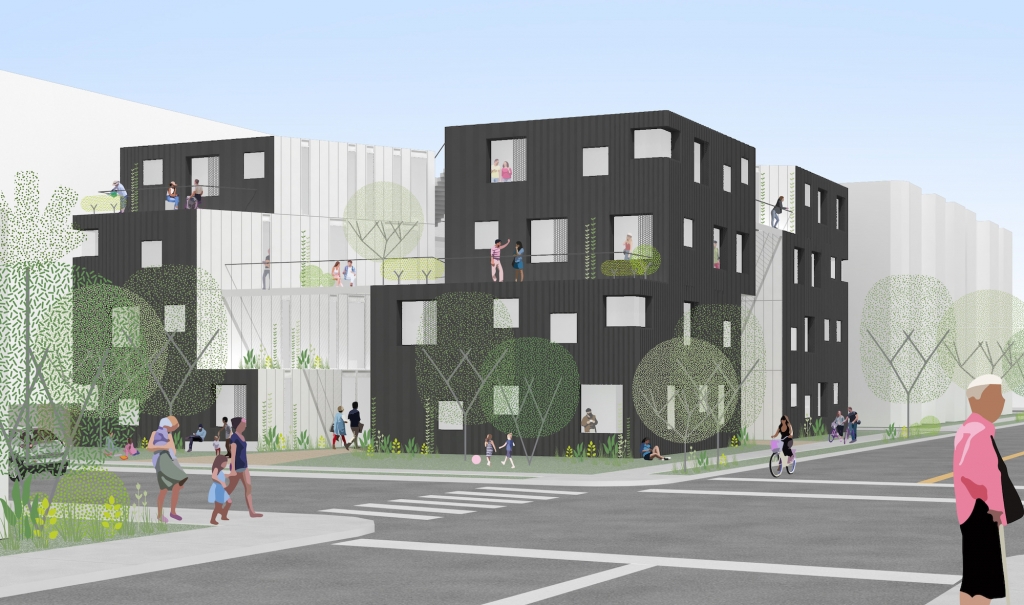 Pictured above: Preliminary renderings of Comma Barrington – Project Architects Lorcan O'Herlihy Architects.
Co-living is a Primeval Concept
Co-living dates back thousands of years, when nomadic hunter-gatherers would live together in large mobile communities, sharing resources, food, and communal living spaces.
In the Middle Ages, communal living remained the typical household structure across most of Europe. According to historian John Gillis, medieval homes consisted of a mix of friends and extended family and were essentially gathering places for small groups of revolving residents.
"Home was the place that sheltered you at the moment, not the one special place associated with childhood or family of origin," says Gillis.
Modern co-living as we have come to know it originated in Denmark by architect Jan Gudmand-Høyer, who was dissatisfied with having to choose between life in the city or an isolated suburban single-family home. Also called co-housing, these early versions of co-living involved private homes clustered around a shared space, intentionally designed to promote social cohesion.
"i think co-living is when housing and buildings are designed to be functional and cohesive while letting people have their own space. It also makes me think of partnership."
Living With Intention and Purpose
The core element of co-living is shared experiences and convenience; the ability to enjoy affordable, interconnected living whether you are a large family or a digital nomad looking for a flexible lifestyle and social connection.
Looking ahead, co-living may expand beyond just the physical structures of a building or complex. In a survey conducted by IKEA's design lab SPACE10 and design agency Anton & Irene, respondents noted socializing as the biggest benefit and appeal of co-living.
"Communal living has moved on from simply communes and sharing meals. It can also just be sharing utilities. What's nice is that everyone who answered our survey would be willing to share at least one thing," says Anton & Irene co-founder Irene Pereyra.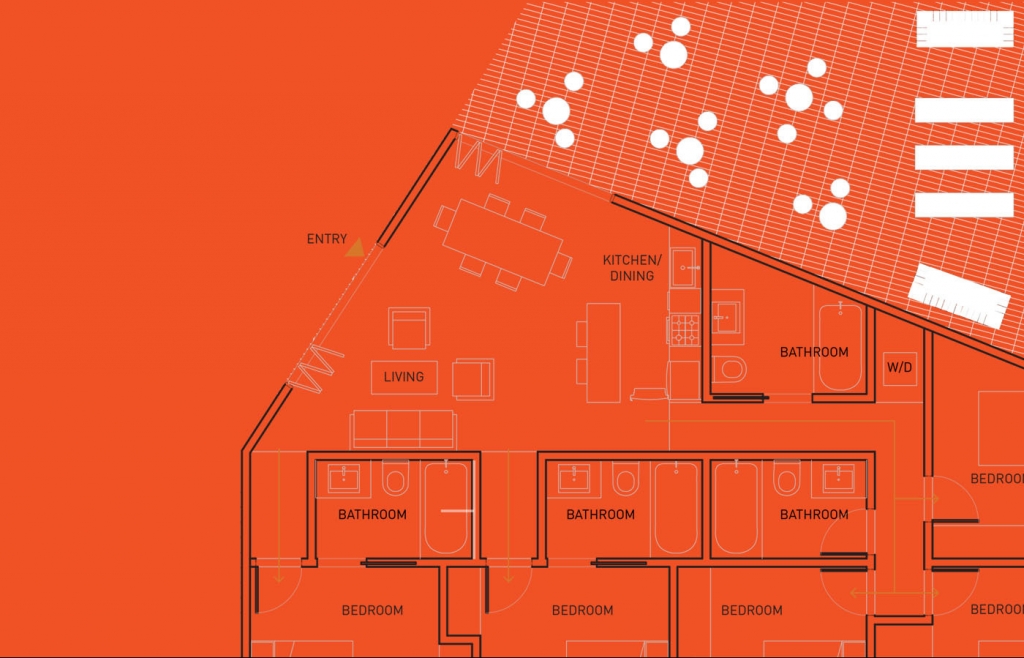 At Rize, we conducted a mini anonymous survey of our own, asking locals from various lifestyles what they imagine co-living to be.
"Co-living to me involves shared burdens: the sharing of costs, sharing of parenting, sharing of household maintenance, and socialization for younger or older people," says a single mother and interior designer living with family.
"I think co-living is when housing and buildings are designed to be functional and cohesive while letting people have their own space. It also makes me think of partnership," says a young professional living in Vancouver.
Designing Buildings That Matter
Co-living has evolved from the time of our ancestors, but its essence and core features have largely remained the same—namely the implementations of shared amenity spaces and common areas designed to offer more community and convenience.
We are bringing this strategy to our co-living project in Los Angeles, Comma Barrington.Located in the heart of Sawtelle, the project features innovative community living and spacious private homes. Each four-and-five-bedroom home comes with a private bathroom, open stairwell courtyards, outdoor patios, and an indoor clubhouse to offer a space for community and connection.
As developers, co-living can show us a lot about how to design these spaces to be more convenient, flexible and vibrant. In our Thinking, we explore what we can learn from popular, evolving concepts like co-living, designed to meet the needs and desires of residents at every opportunity.
Watch this space as Rize Thinking explores the evolving landscape of urban living.