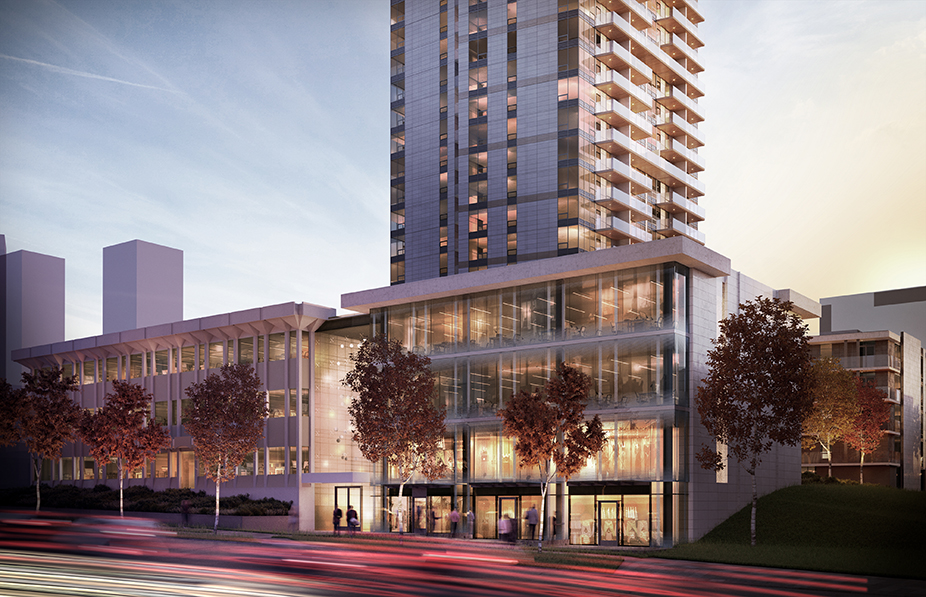 Restoring the past and building life size.
Comma King George
Surrey is alive with activity and growth, and expanding rapidly. Our third project in Surrey is located in the Health and Tech district, south of Surrey City Central. This proposed project includes a new heritage designation, the North Surrey Medical Building (1969), recognized for its mid-century modern architecture. It will be restored to provide more than half the commercial retail and office space. 
A three-storey atrium connects the new commercial spaces along King George Boulevard to encourage vibrancy. New homes with their yards provide a contrast to the commercial and public park spaces. Residents, commercial users, and office workers can physically and visually share the entire courtyard, seamlessly blending Residential and Commercial spaces.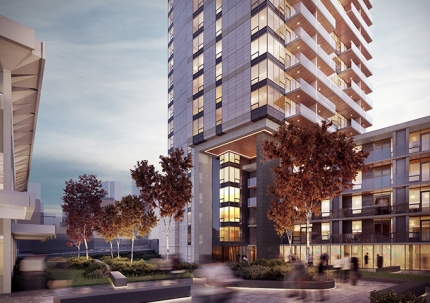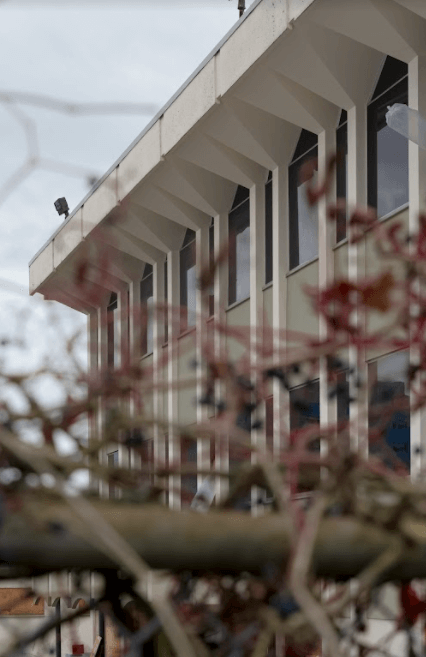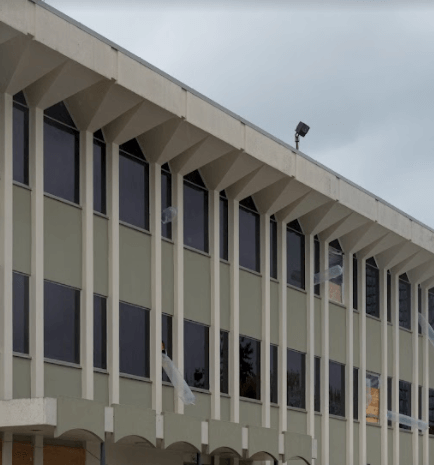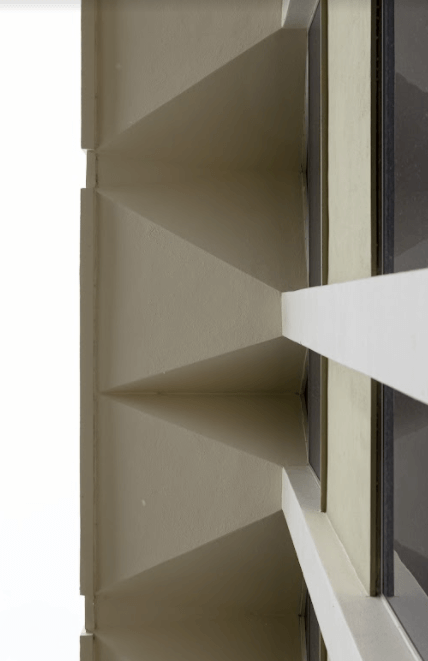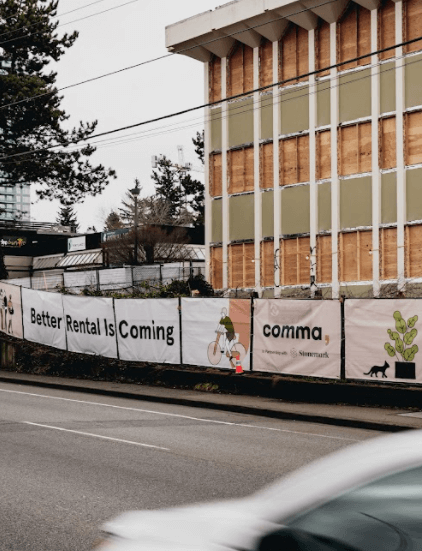 Heritage
Revitalization brings richness to our developments. Wherever feasible, Rize looks for opportunities to re-use and retain history. 
The Surrey Medical Building is a valuable part of the postwar era development of Surrey with its New Formalist architectural expression, as designed by architect Peter Cole.
New Formalism emerged as a rejection to the rigid form of Modernism. The style represents a twentieth century effort to wed the building forms of the past with new forms enabled by advances in building technology.
The three-storey office building is characterized by its stylized entablature, colonnades and mirrored elevations. The front and back (east / west) sides are also mirrored, indicative of architecture that was influenced by the automobile. Most would have entered the building from the back parking lot, so entrance is equal to entry off King George Boulevard.